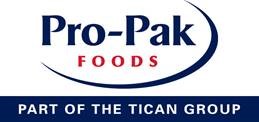 Elbe Automatismes is pleased to announce the successful completion of a retort loading shuttle upgrade.
Further to an expansion of the retorting capacity at their Malton site through the addition of a Lagarde retort, Pro-Pak Regional Head of Engineering Mr Simon Oxendale selected Elbe Automatismes for the upgrade of their Retort loading shuttle system.
The existing system designed by Elbe Automatismes has been in operation for several years but the addition of the new retort required an extension of the shuttle tracks and encoder system. Elbe was able to re-develop the software to incorporate the new loading and unloading requirement and to advise on the upgrade and to calibrate the encoder system. The work was carried out during the weekend in order to cause the least possible disruption to production.
The upgrade was Right First Time enabling a smooth introduction of the new retort.
Senior Electrical Engineer Téo Leyssen completes the installation at Pro-Pak